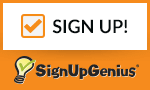 Dear Friends of Houston Canterbury,
In the 2017-2018 academic year, Houston Canterbury successfully launched The Gathering at St. Luke the Evangelist, a Sunday night Eucharist and community dinner for college students and community members from UH and TSU.  This semester, we will start it up again on Sunday, August 19.
We need your help so that we can provide a hot meal for those who come hungry.  If you would be willing to contribute, either through a monetary donation or some delicious homecooking, we would be most grateful.  Each Sunday, we expect to feed 15-25 people.  Sign up through the Sign Up Genius link, and The Rev. Eileen O'Brien or Maria Bautista Vargas will be in touch with you with details.